Hello from the middle of a mountain in a place called Osenbach. But more on that later. It's day 4 of my European tour with Dave and I thought I'd do a quick update.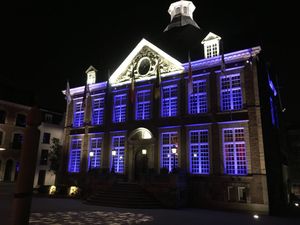 On Friday, I headed to Hasselt, Belgium, with my girlfriend for the first date of the tour. I'd played Hasselt before in November so I had an idea of what to expect but I wanted to explore a bit more. Naomi and I checked into our hotel for the evening just outside the centre of town. We also checked into our first reality of what I could only assume was European culture. The hotel room was inclusive of our bathroom, as in the toilet was right behind where we lay our heads that night. Luckily, the whole thing was kind of hilarious. The gig itself has it's problems as well. One song in, the mixing desk blew. I then got it working, and it blew again. It eventually decided that it was bored of breaking and just worked for the rest of the night thankfully. The gig was great fun, and the town is really pretty. I hadn't done much exploring when I was there in November so it was nice to have a bit of a wander. Also…Shanti Beans is a great little coffee shop run by a guy called Sven. I had a coffee called 'Rwanda', was pretty delicious.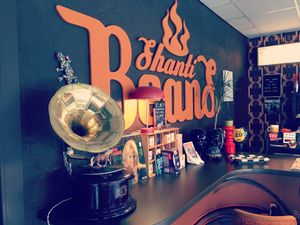 Next up, Charleroi. After we checked out of our hotel is Hasselt, we headed for some lunch and by coincidence, bumped into Dave and his better half.  We had some lunch together and then off we went to our respective gigs. Whilst we were on the train to Brussels, to get our connection to Charleroi, I got a text off my best friend asking if we were in Brussels.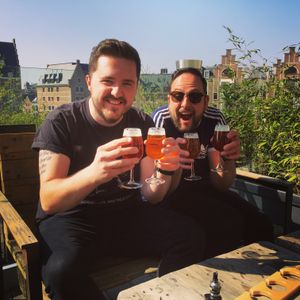 It turns out they were and right by the station. We got off the train and had a pint with them…and then another. Before I knew it, I was supping long island iced tea and totally forgot I had a gig that night in another city. Naomi and I ran for the train and ended up perching ourselves in 1st class (we didn't know we had done this until we got off…cheeeers). The gig itself was a lot of fun, and the first time I've played tipsy for some time. There was a guy called Sergio there, who bar staff described as a 'one man party'. He looked a bit like a Belgian Aaron Crascall, I wanted him to be at every gig I ever had from here on in. 

Day 3 was when I met Dave in Charleroi to start making our way out of Belgium, and into France. Dave told me that Luxembourg wasn't too far away and wasn't that much of a detour.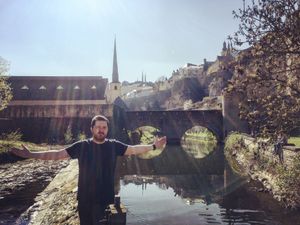 At this point, every where I was going was quite literally foreign to me and I had no idea what to expect. I'd been to Belgium before, but never anywhere else on this trip. We drove into Luxembourg thinking 'this place isn't that great', until we got parked up. Everywhere we looked was a beautiful view. I've never seen anything quite like it, truly beautiful. As we were walking around, we walked passed a house, where 2 American children had set up a stall on their front door. They were selling homemade Lemonade and Cookies. It turns out that they were raising money for children who need heart surgery at a young age. They had another brother, who the Dad described as an American Banksy, just drawing pictures and handing them out randomly. The place felt so homely, it was lovely. Just as we were leaving, I stopped into a Souvenir shop to get Naomi a present. The guy behind the counter asked me if I was from 'Brexit'? I apologised, and assured him that I still liked him. I'm pretty sure he short changed me.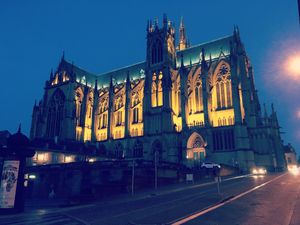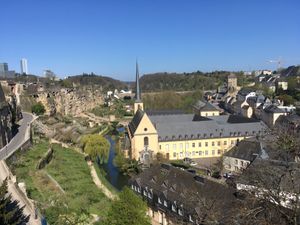 Later that night, we were staying at a place called Metz. We knew that eventually, we needed to end up near Switzerland and Metz seemed to be on the way. We struck Gold again. We turned up at this beautiful picturesque town just before sundown.We took a walk around and discovered some beautiful architecture and scenery. Most beautiful of all was the sight of a local entrepreneur (drug dealer), recovering his goods (drugs) from a  bush. I found that particularly romantic.
That leads us to now…in a forest in Osenbach. Next stop, Switzerland for our 3rd gig in Bern. I'm enjoying this far too much, I wonder how long it will last! 


Also, as a side note….tickets for the tour are still selling well. 8 left for Birmingham and 14 left for Leeds! Get involved quickly! 
www.dannygruff.com/shows