It's been a year to the day since I finished my One New Tune A Week challenge. For some reason, it feels like a lot longer, maybe was last year was busier than I remember? 
Anyways, I'm going to use this as an opportunity to not dwell on the past, but focus on the future (can the smell the cheese in that sentence?). I'm currently on day 10 of recording my, as yet untitled, debut album. I'm sat here still trying to pen some final lyrics to the songs. This is probably the main difference from recording the ONTAW stuff, to recording the album, I have a lot more time to focus on the lyrics. When I was doing ONTAW, I'd usually write and record the song in the space of 48 hours. This resulted in a lot of lyrics that I hate because they simply filled the gaps rather than serving a purpose. I also recorded demos for this album, so if I'm showing someone a demo and there's a lyric or a melody that I cringe at, I know it needs to changed. Here are some lyrics that I've scrapped from the album already.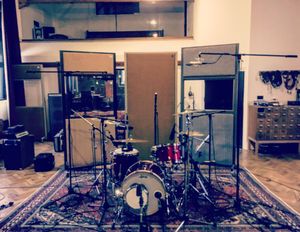 'You've gotta shake it off' 
'Are you falling in less than three?' 
'I don't miss all her little ways, the way she BERATED all my mates' 
Aren't you glad I've had to rethink some of these? Granted, there are still a few lyrics and melodic ideas that are considered 'cliche' on the album, but sometimes they just need to be there. 
So what have we done so far? The morning of the recording, I finalised what tracks I wanted on the album. I wrote around 20-25 songs for the album. 10 of which are being used along with one track from the ONTAW collection. I planned on making it all brand new tracks, but this one track really fitted with the theme of the album so it seemed a shame not to put it on. I actually finished one of the demos on the morning of the recording, the vocal was done in a travel lodge and I was practically whispering into the microphone. I've since changed almost every single lyric, rendering that demo, pointless.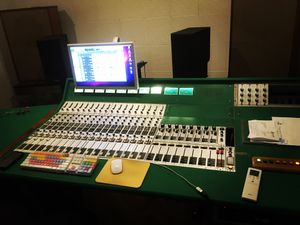 I'm recording the album in a beautiful converted church in Leeds. It's called The Nave. It's stunning, and the sounds that come out here are incredible. The guy who is producing the album is a guy called Andy Hawkins. He's worked with a bunch of different people but I particularly love the work that he did my buddies The Candle Thieves. I've always loved their blend of live band, electronics and qwerkiness. I felt like the songs that I was writing lent themselves to that style of production. It turns out they did and Andy is doing a boss job. He's also played bass, drums, some guitars and some keys. He's one of them people that can play everything….'pricks' I believe they're called.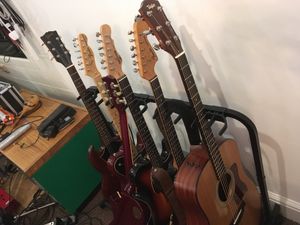 I'm currently sat in the kitchen listening to Andy editing my vocals in the control room. Annoyingly, I've still not shaken off the illness that I had over Christmas so some of my vocals are quite laughable but Andy's making sure the final vocals are putting my best foot forward. Slowly but surely, the songs are coming to life and I'm getting more and more excited about the final product as time goes on. I can't wait to release it and start playing these songs live. There will be a new video, new tour and a bunch of other stuff that still need to be sorted but rest assured, it will be a fun year for me. I'm just hoping people enjoy it and join me on the next part of my career. 
I also want to send a massive shout out and thanks to the people who have housed and fed me this week. Pam-e-la and Michael let me sleep at theirs for 3 nights and I managed to cook a meal and set a fire alarm off. I don't think I've ever appreciated a kitchen more than after having McDonalds for two nights on the run. And the Jones' are making sure I have roof over my head for the next two nights. Last night, we had a boss meal, drank some whiskey, chatted about all sorts of stories and ended the night playing Dave Giles, Ryan Hamilton and McFly songs. So much love for these people.